The Wandering Pizza Wedding catering Services
pizza wedding catering services – a fast and fun way to feed your guests
What's the best way to feed your hungry guests at your wedding? The answer is pizza. We have had the pleasure of catering for a lot of weddings and it's always a pleasure to make your day special with authentic wood-fired pizza being served from our wood-fired ovens.
We're sure you'll have a lot of questions so why not get in touch today to tell us about your wedding and to get a free quote.
Don't believe us? Take a look at what our customers say about us: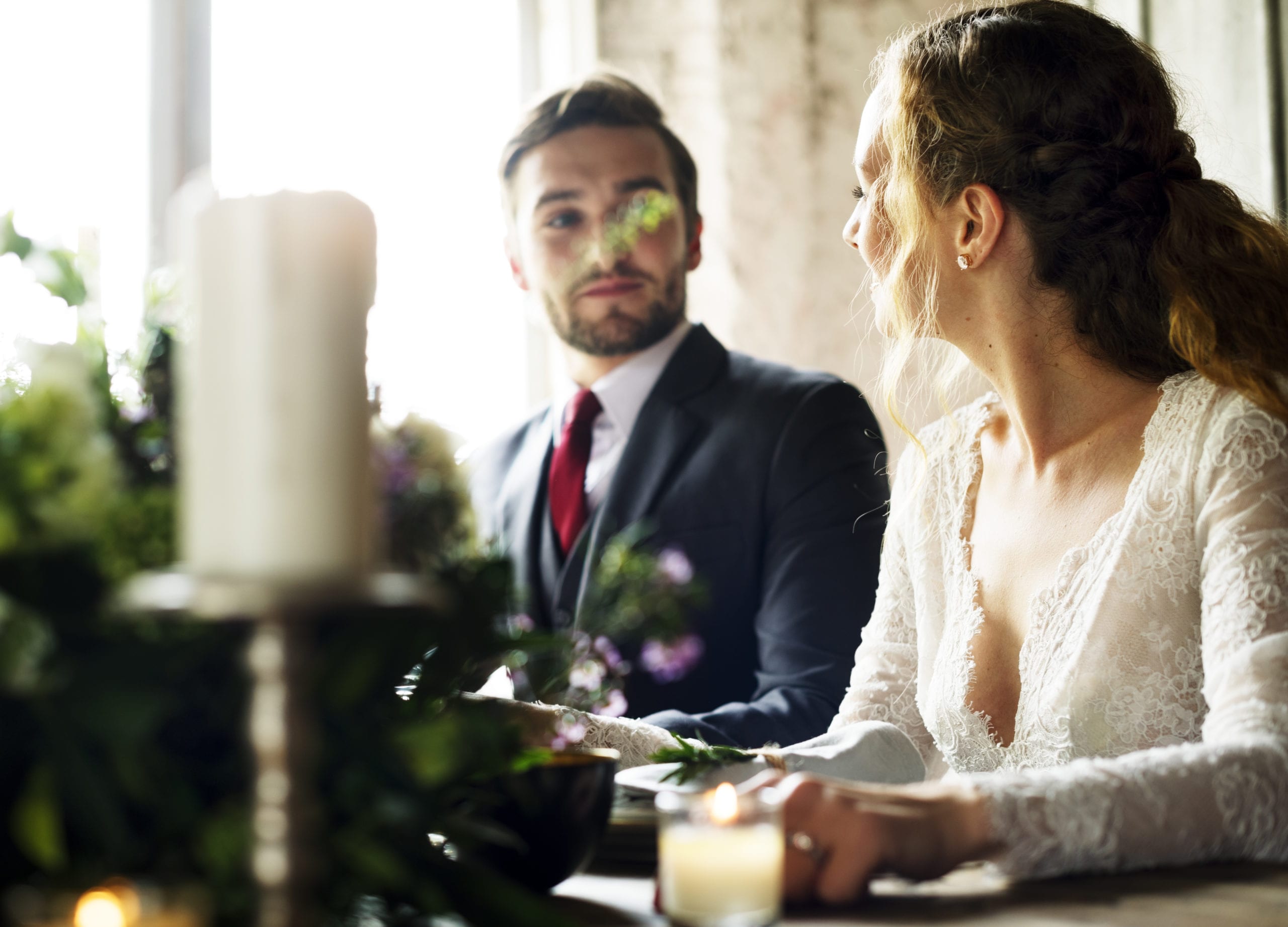 We booked the wandering pizza company for our wedding in Monmouth after taste testing the company at a food festival.We loved the pizza options, their friendliness and passion for a good pizza!The caramelised onion and Brie was to die for! Luckily our 80 guests for an evening wedding party felt he same and several people even commented it was "the best pizza they had ever tasted!"
'They were absolutely amazing'
The Wandering Pizza Co catered for our recent wedding and were absolutely amazing.  Sam and Laura were a pleasure to deal from start to finish – they kept our guests very well fed which was no mean feat while their VW van looked stunning and undoubtedly a great focal point for our evening reception.  They were very professional and the pizzas came out with impressive speed and efficiency – all piping hot and tasting great. They served four different varieties, so nobody had any problem finding something they liked and needless to say we received lots of great feedback for our guests.  I would highly recommend Wandering Pizza for the quality of food, value for money and friendliness of the team
Andrew & Helen
Wedding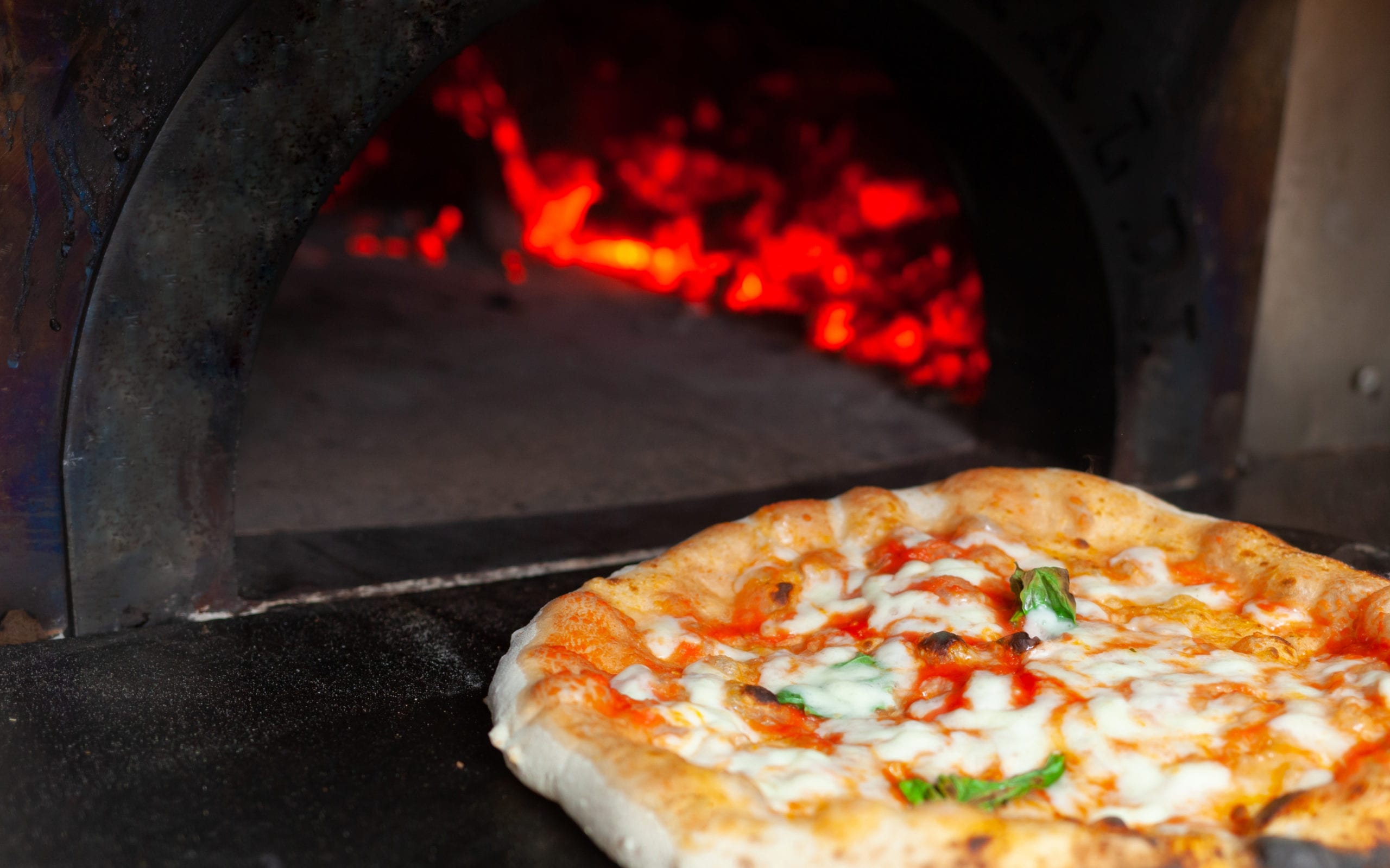 We booked Wandering Pizza Co and their service from the start was excellent. It was easy to know what they provided and there was a great choice of pizza to choose from. On the day they turned up, dealt with the Best Man and all I had to do was say thanks when they said they had served all the food, can they go now. The guests all really enjoyed the food!
Rob Event Style
Wedding
We have 3 mobile pizzerias.
Streetfood Set Up – Perfect for small or hard to reach spaces
Piaggio – Cool 3 wheeled tuk tuk with a woodfired pizza oven on the back
VW Split Screen – Perfect for larger events
See some photos below: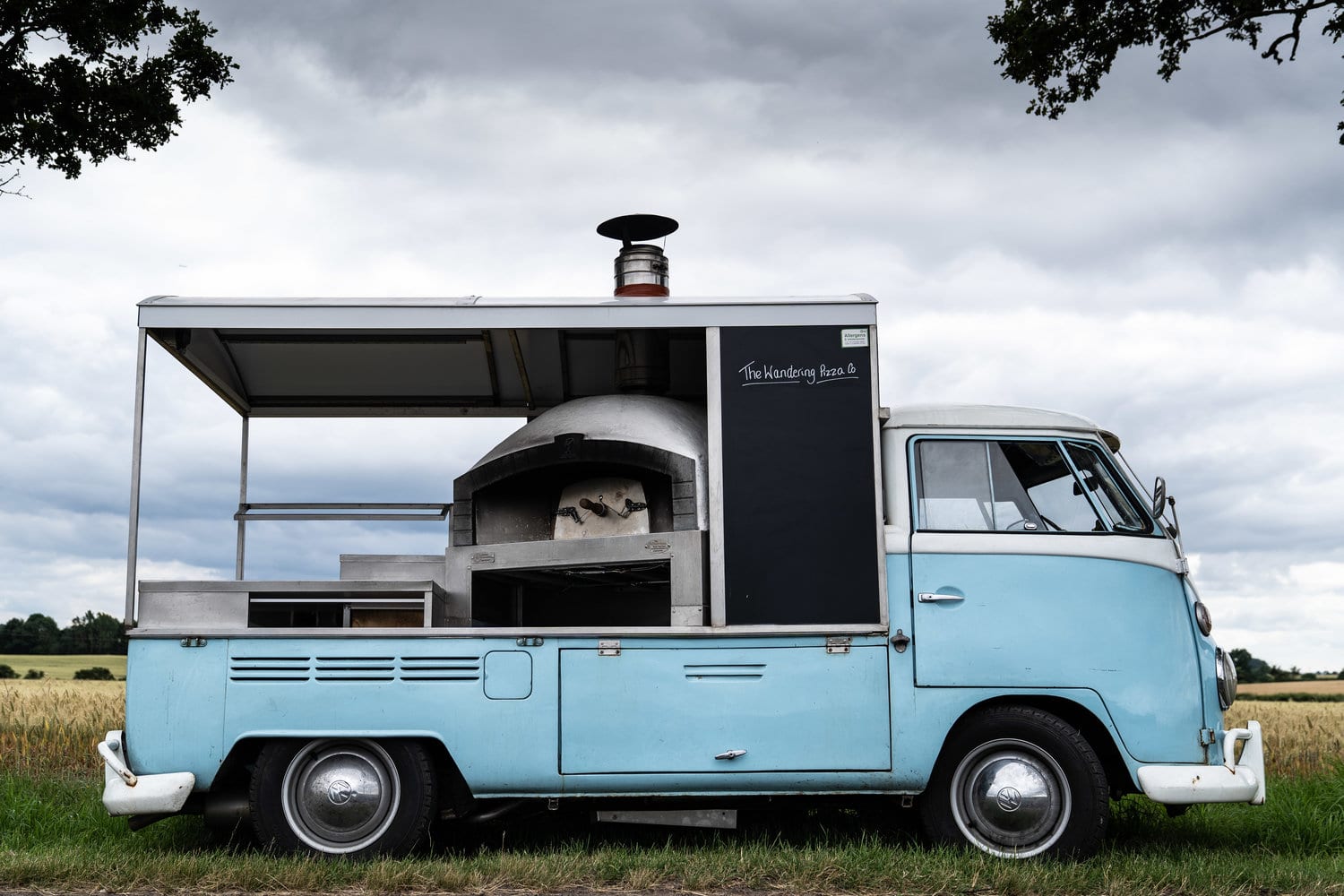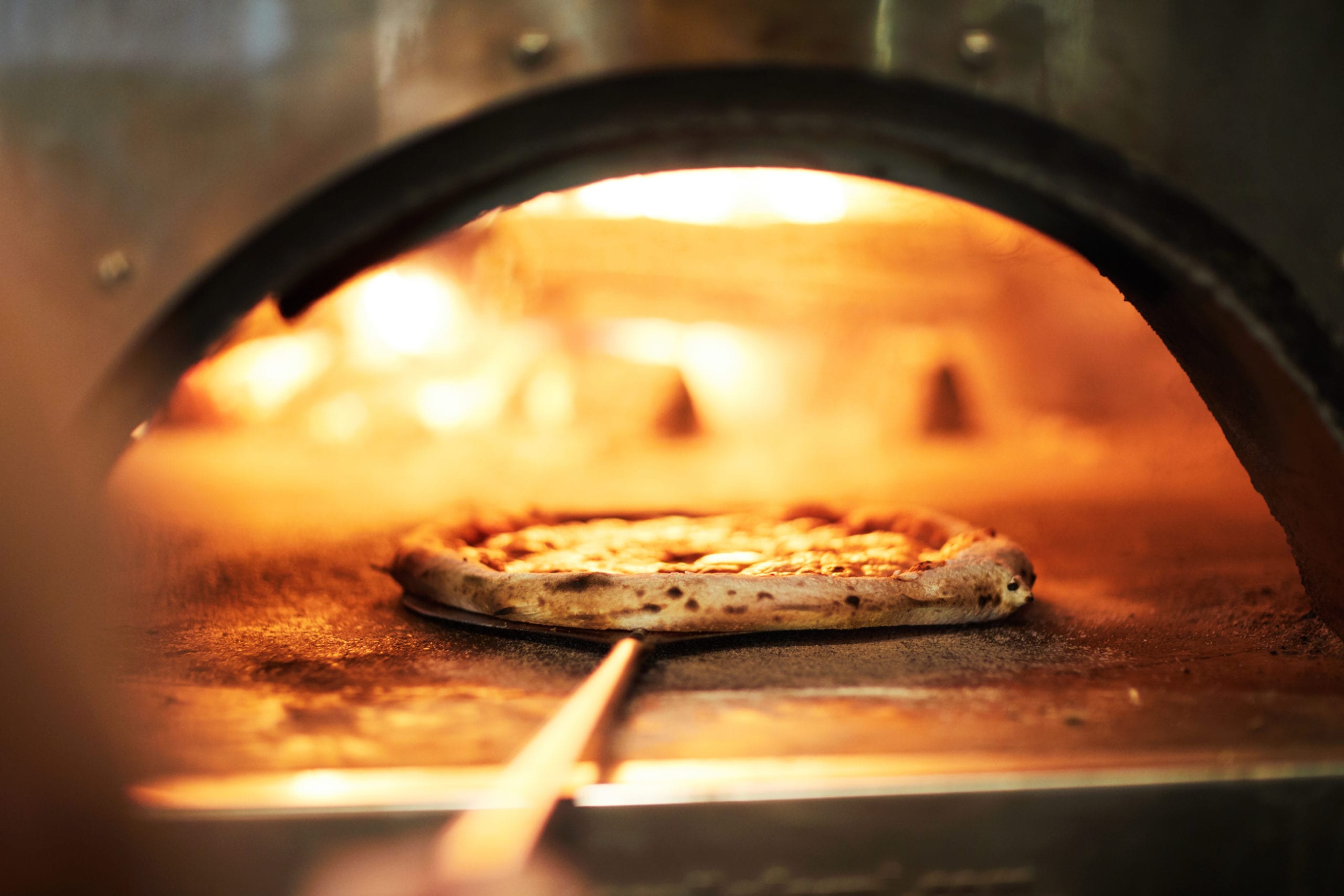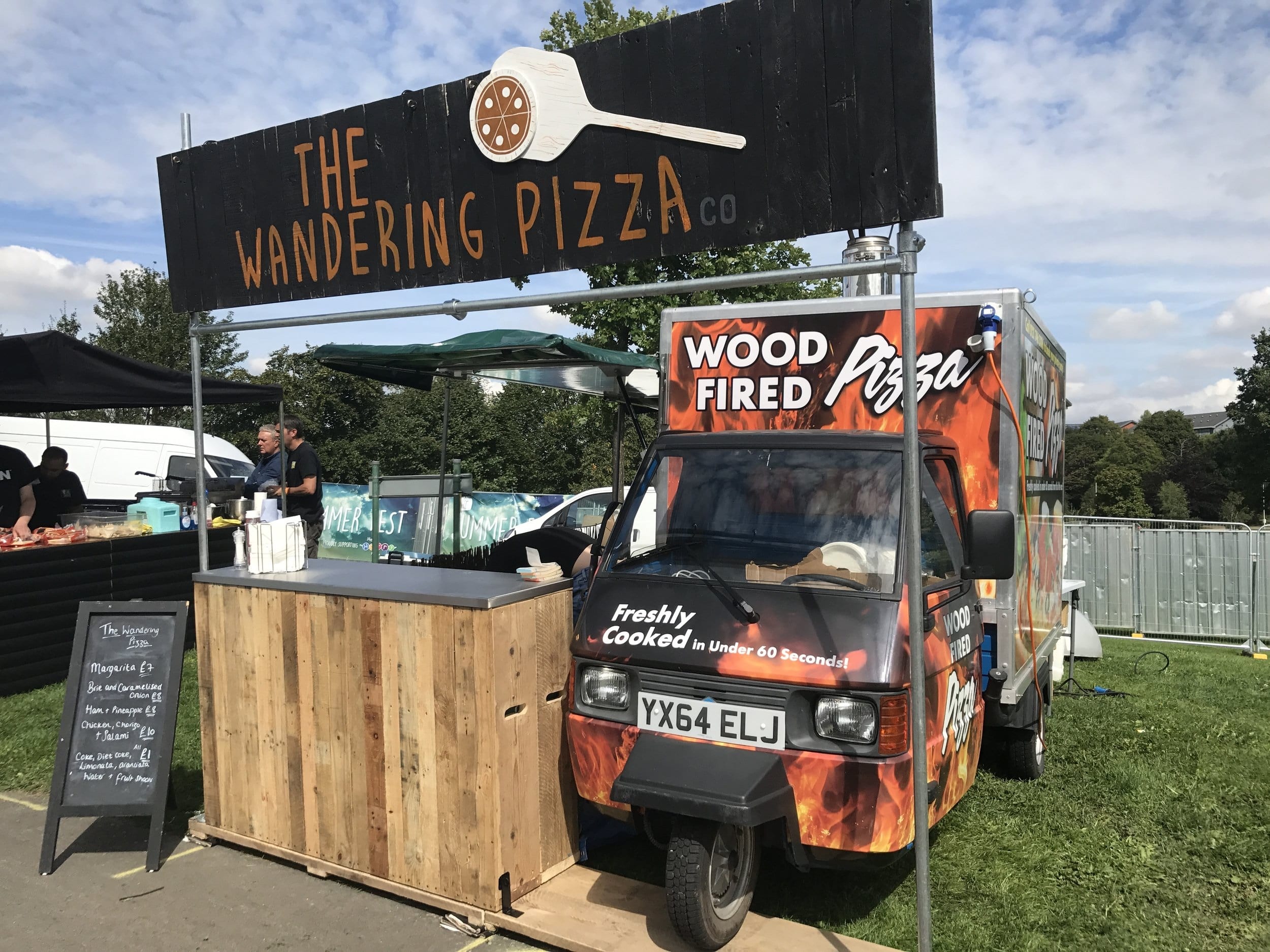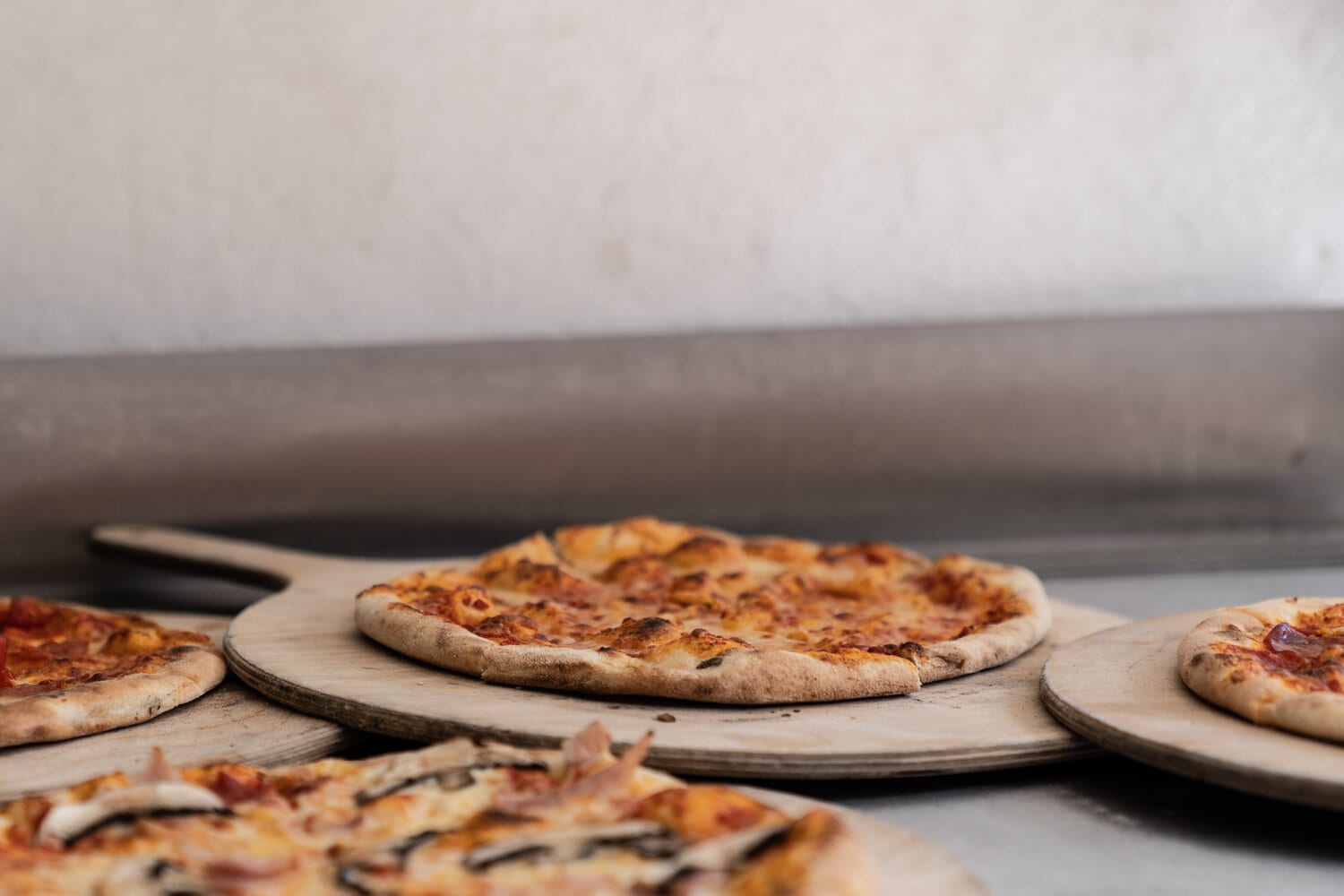 Would you like a quote? fill in our form below and we'll get right back to you!
P.S. just to let you know our minimum charge for any event is £500